What is Short Sight?
If the world beyond your near vision seems foggy or blurred then it is likely you are suffering from short sight or 'myopia'.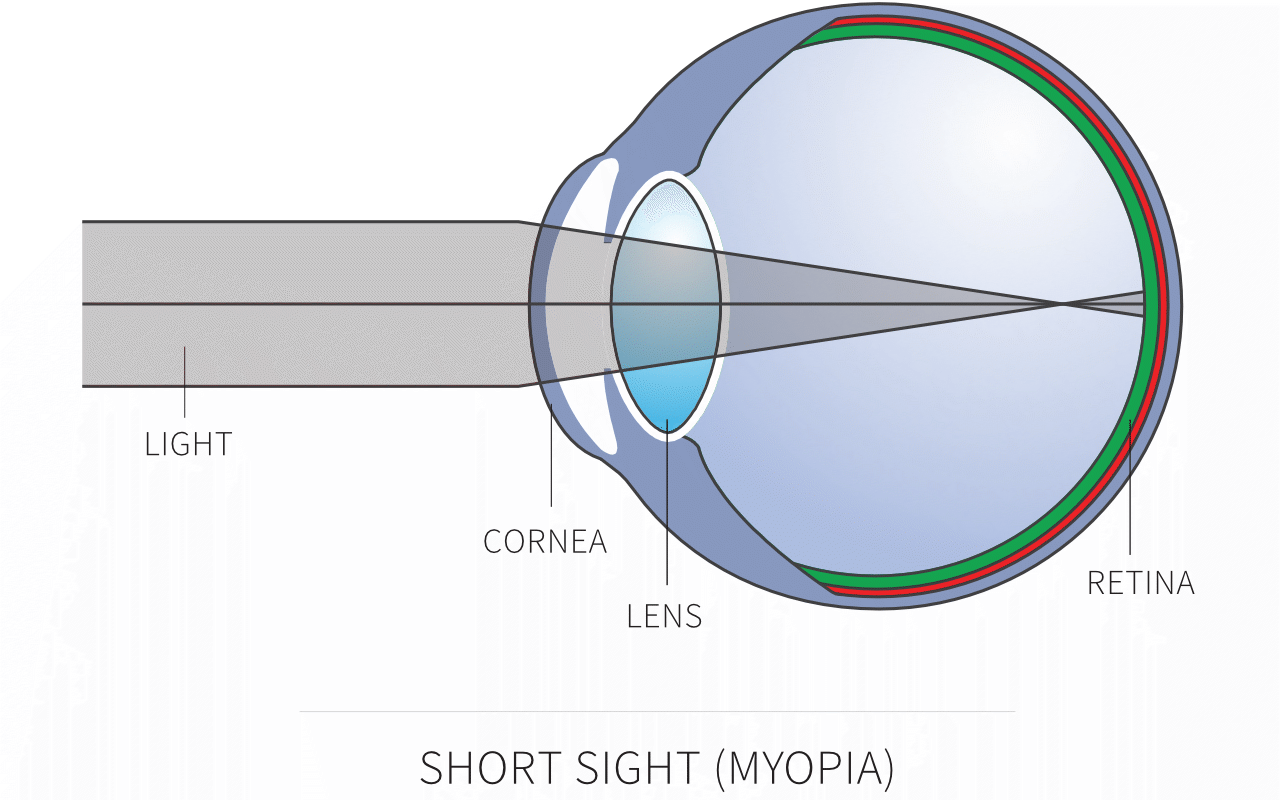 Short-sightedness is a common eye condition (with up to 1/3 of people affected in the UK) where distant objects appear blurred and close objects are clearly visible. Often short sight is referred to by its medical term 'myopia'. In everyday life this may mean that if you are short-sighted you will be able to read books clearly but will have problems watching television, driving or being able to visit the cinema and see the screen clearly. In the United States this condition is referred to as near-sightedness.